Quick Contacts

Chelsea one off cleaners are great experts in deep disinfecting!

Chelsea one off cleaning company is UK-based professional cleaning company, which covers all Chelsea by offering a wide range of sanitising services. By choosing one off cleaners Chelsea, you get the most comprehensive and sophisticated approach into home hygiene preservation! Selecting our one off cleaning services in Chelsea you will achieve stunning results – freshness and healthy environment for your sweet and beloved living place!
With a great reputation and a big audience, our one off cleaning company in Chelsea is sharing with you the newest techniques for disinfection and the fastest methods for tidying up and eliminating domestic mess! Thorough and top-to-bottom sanitising in each room and full home sterilising are guaranteed by Chelsea one off cleaners! If you still haven't tried or you still don't believe these words, book our reliable one off cleaning service in Chelsea and change your idea for domestic cleanliness and purity!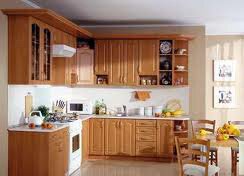 Nice and Clean Chelsea gives you once in a lifetime chance to catch the opportunity. Book one off cleaning service, trust our experienced staff and spend a couple of hours doing something you love! Later, you will receive a completely refreshed domestic area – neat, pure and shining from cleanliness. If you live in Chelsea, this is now easier than ever.
Make a phone call on or use the online booking form! Contact our one off cleaning company Chelsea through email, point your demandings and ask your questions! Free quotes are available! Our Chelsea one off cleaning service ensures:
Full home disinfecting with no dirty corner left or stain not removed!
Specific single room can be also sanitised extremely fast and greenly!
Afterwards one off cleaning Chelsea procedures are available – After builders sterilising suits your dirty domestic area after big repairs, renovations or redecorations.
Include us in your home party preparation and let Chelsea one off cleaning company do the Occasional cleaning!
After party disinfecting service comes in time, when you are tired and your house is a mess!
Seasonal refreshment and adjustment to climate changes with some refreshing and airing!
Undertake a serious cleaning with our one off cleaning company Chelsea!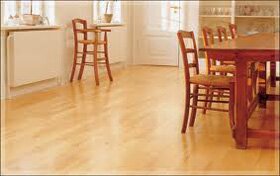 Order one off cleaning service Chelsea, because it is flexible and easy to be organised! You can book as many hours as it needs for your house to be disinfected. The minimum is 4 hours, but the maximum is up to you and up to the level of contamination! You can make some savings and provide your own pack of detergents and equipment to one off cleaners Chelsea. But in exchange of a little fee, the one off cleaning service Chelsea in your dwelling will be performed with professional eco-friendly and green products!
You can easily name your requirements and give Chelsea one off cleaners instructions for the household chores. The deep Chelsea one off cleaning service includes all tasks that a home place needs – mopping and vacuuming the floor, sanitising the furniture, degreasing and descaling, brushing and dusting, wiping and polishing, cleaning the windows, furniture, surfaces, worktops, decors, mirrors, sinks, tubs, showers, electric gadgets, lighting settings, frames, staircases and etc. All of these operations in one off cleaning come against totally low and affordable costs, offered from our one off cleaning company in Chelsea.
Call one off cleaners Chelsea on and request our thorough one off cleaning service for your lovely living space! The results will be more than charming!
One off cleaning prices:
£12 per cleaner per hour with your equipment and cleansers. Minimum four hours of cleaning.
£14 per cleaner per hour with our equipment and cleansers. Minimum six hours of cleaning.
If a removal is ahead of you, find out how our expert team will perform reliable End of Tenancy Cleaning.
One Off cleaning services in your area :